Over 20 years have passed since first we started to produce flexible dies. Our flexible dies have long cutting life with many kinds of cutting shape. Our flexible dies can cut hard film materials as well as standard paper lables.
What is Flexible Die?
Flexible die is metalic plate which has die cutter with micron unit order precision attained through etching and machining process, and attached to magnetic cylinder for cutting and punching.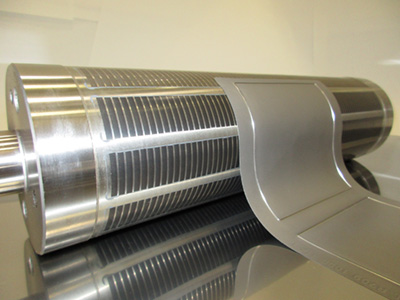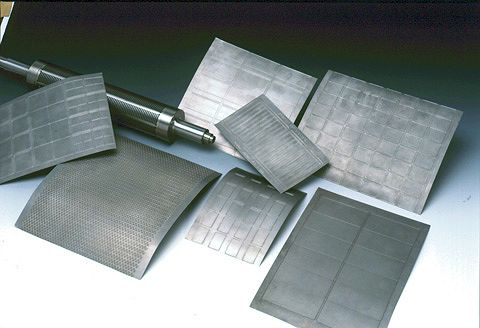 Flexible Die
【We are prepared to supply high hardness type with long life】
We have two types of flexible dies. One is ordinary hardness type, and the other is high hardness type. High hardness type, which is processed through special heat treatment, has four times long life compared to ordinary ones. (according to our data)
【Special option is available】
We offer special treatment(SK coating) to prevent adhesives from sticking to die while processing adhesive materials (Optional).

【High precision through machine processing of die】
 Land angle and width can be adjusted according to materials' kind, thickness, and processing method.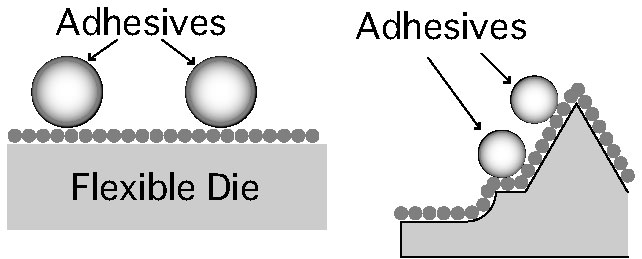 Special treatment
【Caliper formation to match various separators】
 Caliper can be formed with micron unit precision, and applied to blue glassine, white glassine, and yellow craft with one cylinder.
【High performance die with different types of die blades】
You can make both full-cut and half-cut with one flexible die plate by setting up different height of die baldes. You can also combine blades for line, perforation, back 凸 and slitting.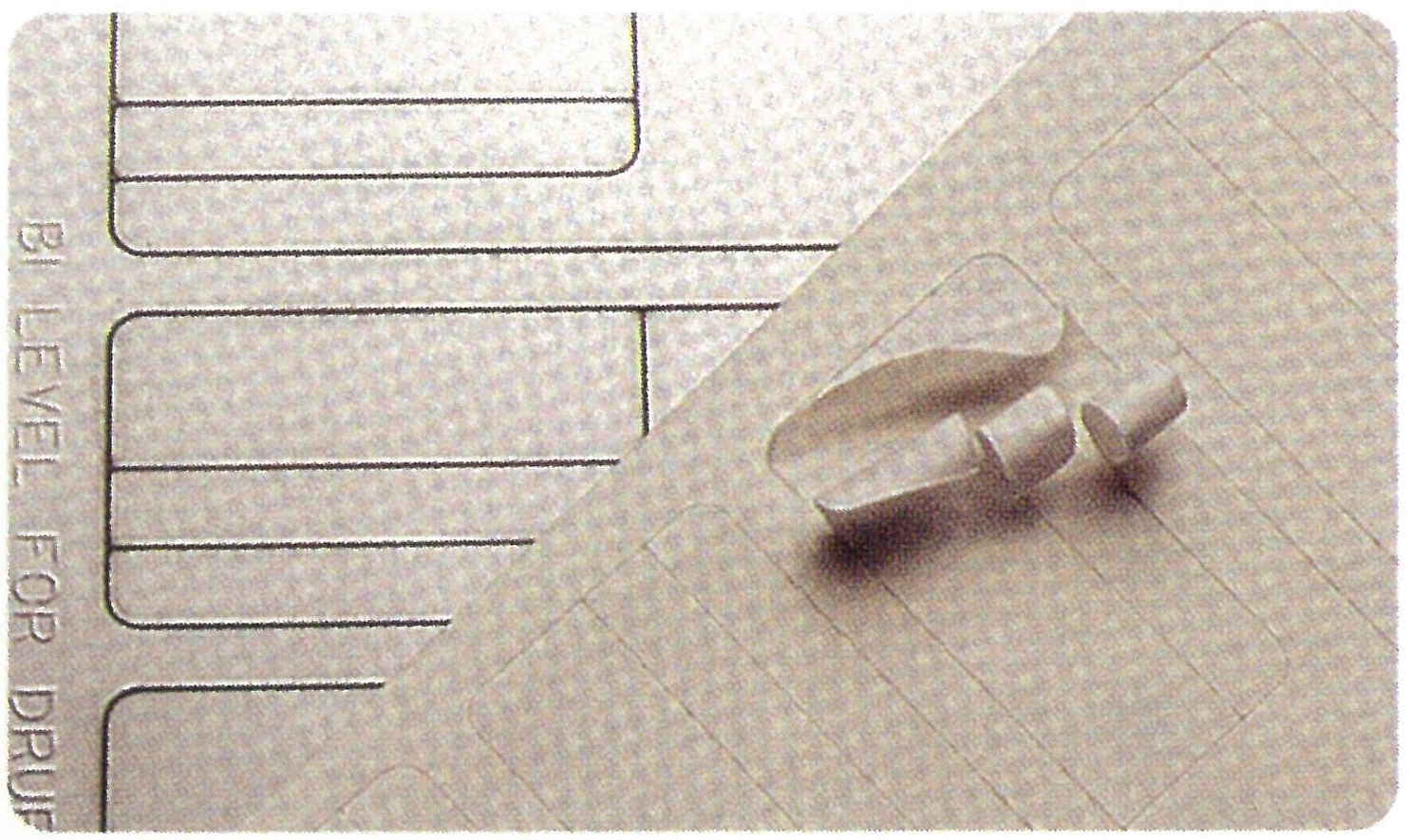 Half-cut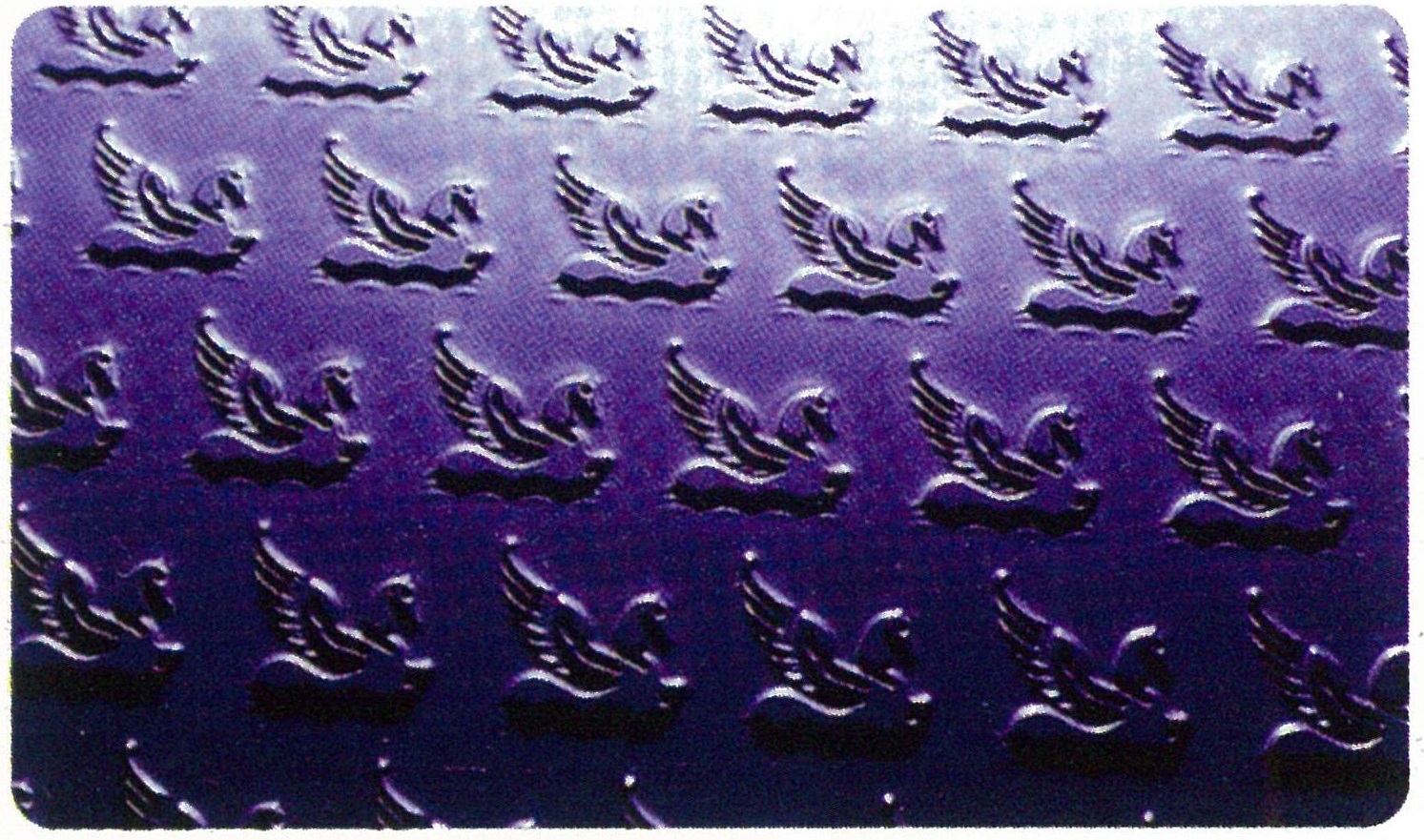 Emboss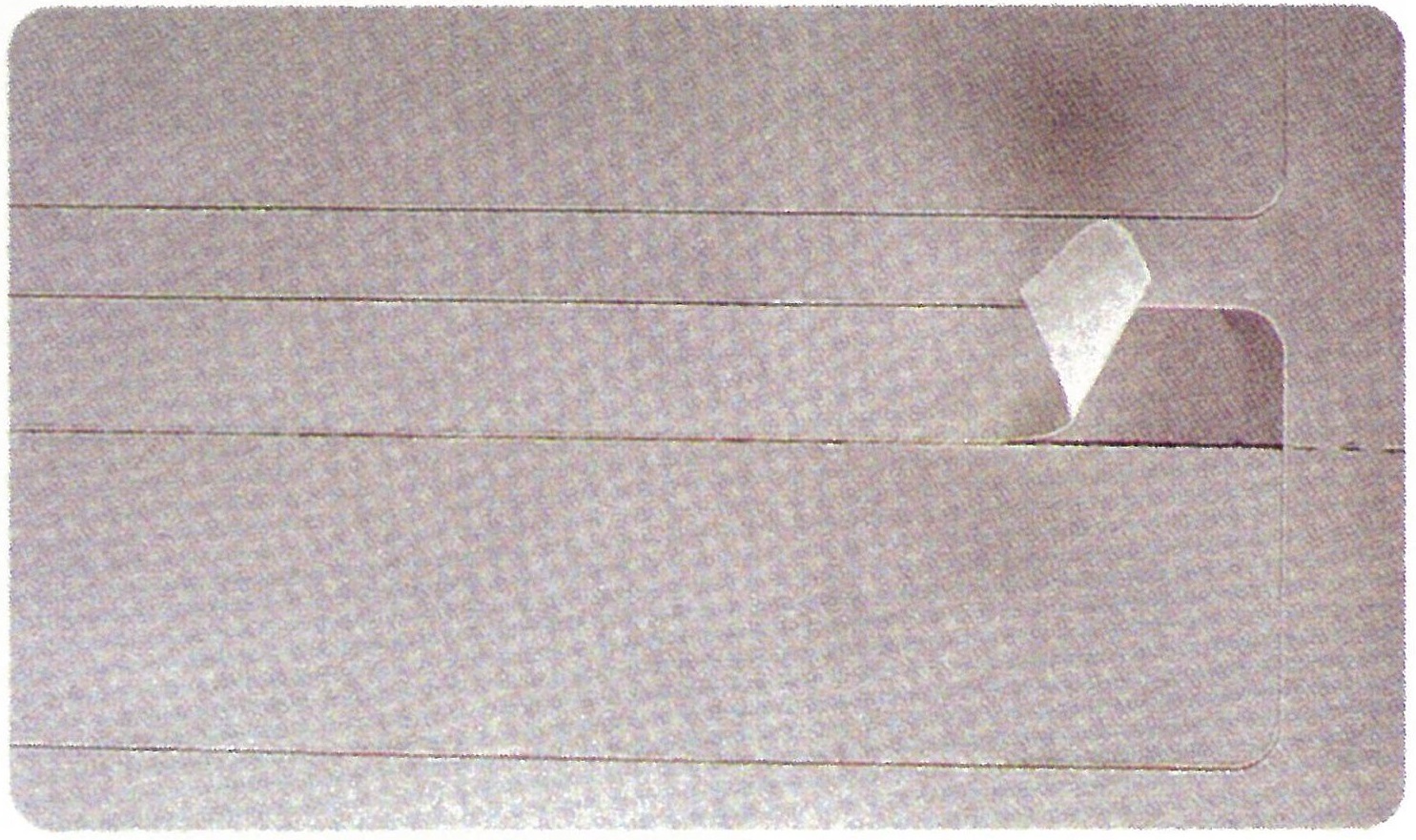 Perforation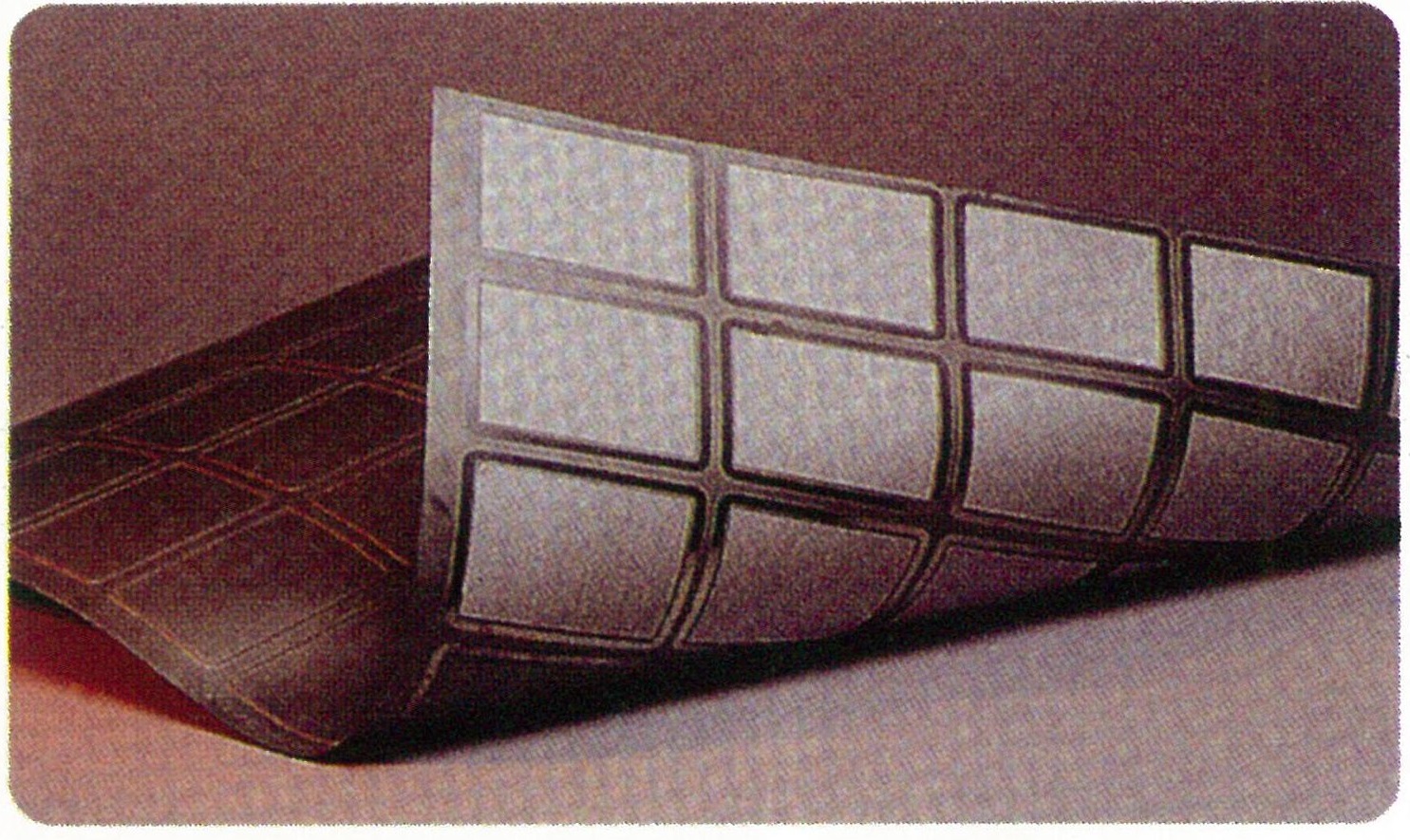 Adhesive type

Flexible die with different die blade can be utilized for perform half-cut and full-cut with one plate.
Half and full cut on one plate can be possible by changing height of die blade.
【Original free curve line 】
Even freely designed curve line for indeterminate outline can be precisely molded on the plate. Any type of pattern from geometric structure to artistic beauty can be molded.

【High quality, low price and short delivery time】
 Although prices vary according to shape, size, hardness, our products are competitively priced with shortest lead time possible.

【Mounting way is chosen according to machine specification】
Flexible dies are mounted on the cylinder in such ways as using magnet cylinder or inserting mechanism in accordance with machine specification,and cylinders for specific use are ready to be manufactured.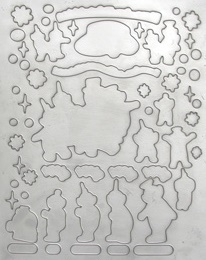 Free curve line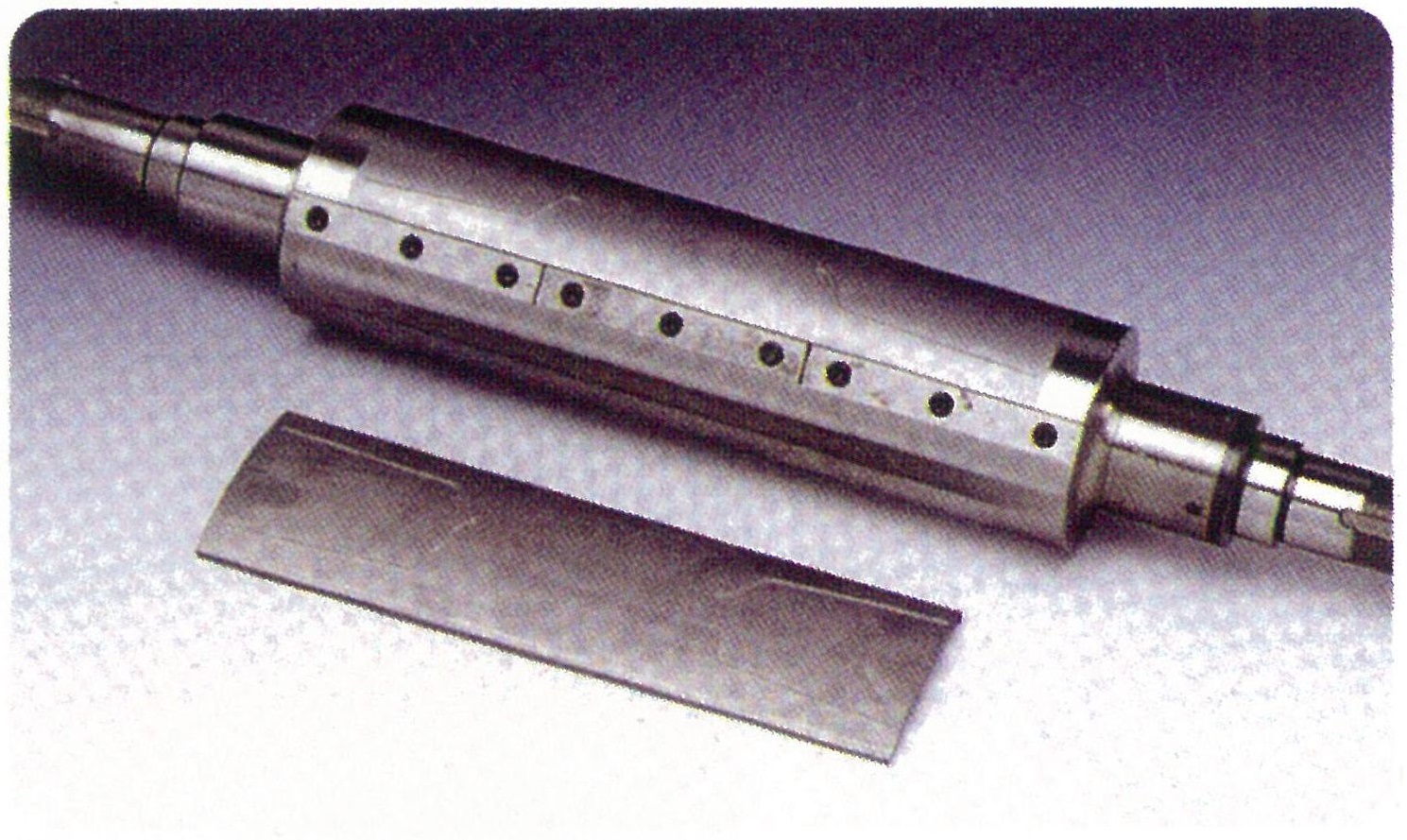 Insert type
Magnetic cylinder
Magnet cylinder with flexible die mounted which is best suited for punching process. Magnetic power can be chosen from three types of magnets, and efficient attachment of flexible die is made possible.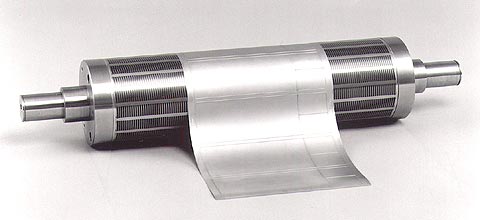 【3 magnet types are ready】

●Ferrite・・・・・・・・・・・ 2000 Gauss(200 mStella)
●Samarium-cobalt ・・・・・・ 4000 Gauss(400 mStella)
●Neodymium・・・・・・・・・・ 4500 Gauss(450 mStella)