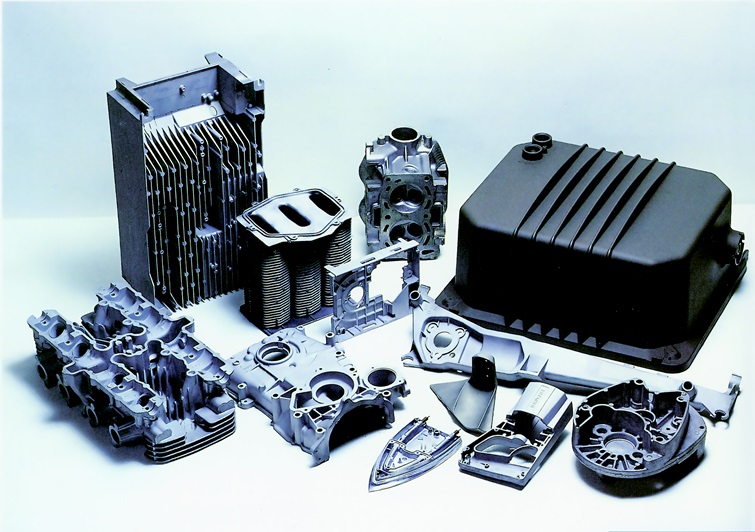 【We design and produce dies to meet various needs of customers】
Our top priority is to meet any needs with our long year's experience since 1962 and future oriented technologies.

We have introduced electronics technologies such as CAD/CAM earlier and established our comprehensive production system from prototypes to finished products.
Accordingly we will develop our molding business further to shorten the lead time for high precision mold.
Main Products
①Aluminum Casting Die  ②Magnesium Casting Die  ③Zinc Casting Die  ④Squeeze Casting Die  ⑤Gravity Die  ⑥Low-Pressure Casting Die  ⑦Die casting Mold of Every Kind  

⑧Parts manufactured by large processing machine
Wide range from small precision parts to large parts
The diecasting mold is one of The Forging Division mainstay products.The Manufacturing responsible for manufacturing diecasts is highly systematized with large-scale machines to fulfill our goal of supplying all types of dies.

We supply dies to manufacture everything from small parts for office automation equipment to dies for transmissions and cylinder blocks and 50ton through 4000ton machines.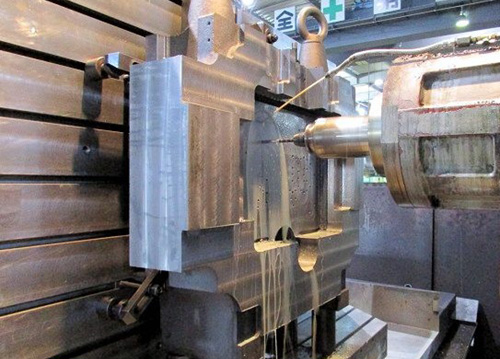 Large processing by a horizontal machining center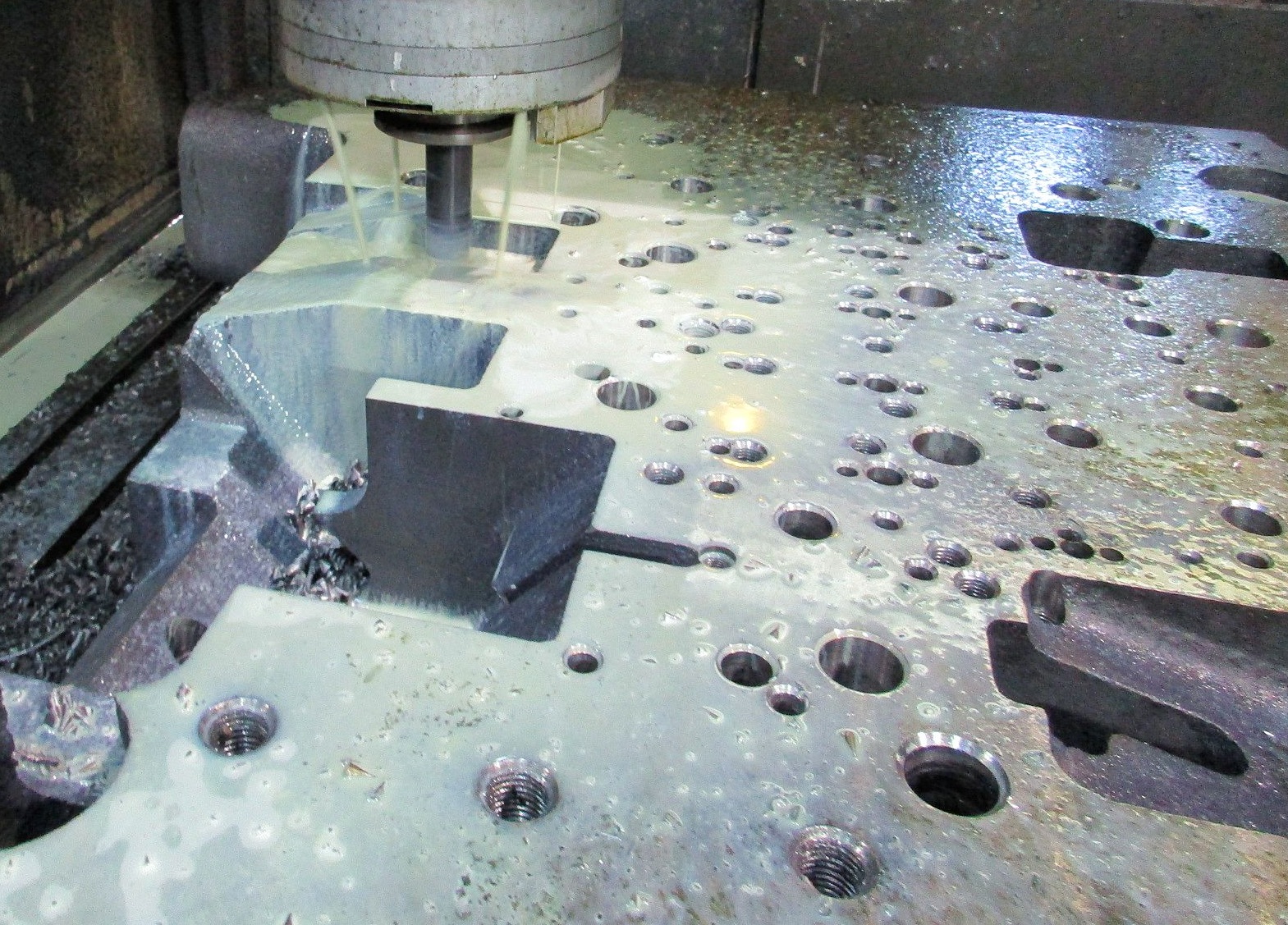 Large processing by a double column type machining center
Technology for High Quality and Swift Delivery
The skills of our engineers are augmented by CAD/CAM systems to develop original die technology.

These systems enable the processing of three-dimensional curved surfaces and elaborately complex shapes.
A continuous production system, including materials selection, machine processing, grinding, and heat treatment ensures timely response to user's requirements.

Also, we receive a high evaluation for high-precision die alignment. Based on the quality control certified by ISO9001, we manage all the production process to increase
customer's satisfaction.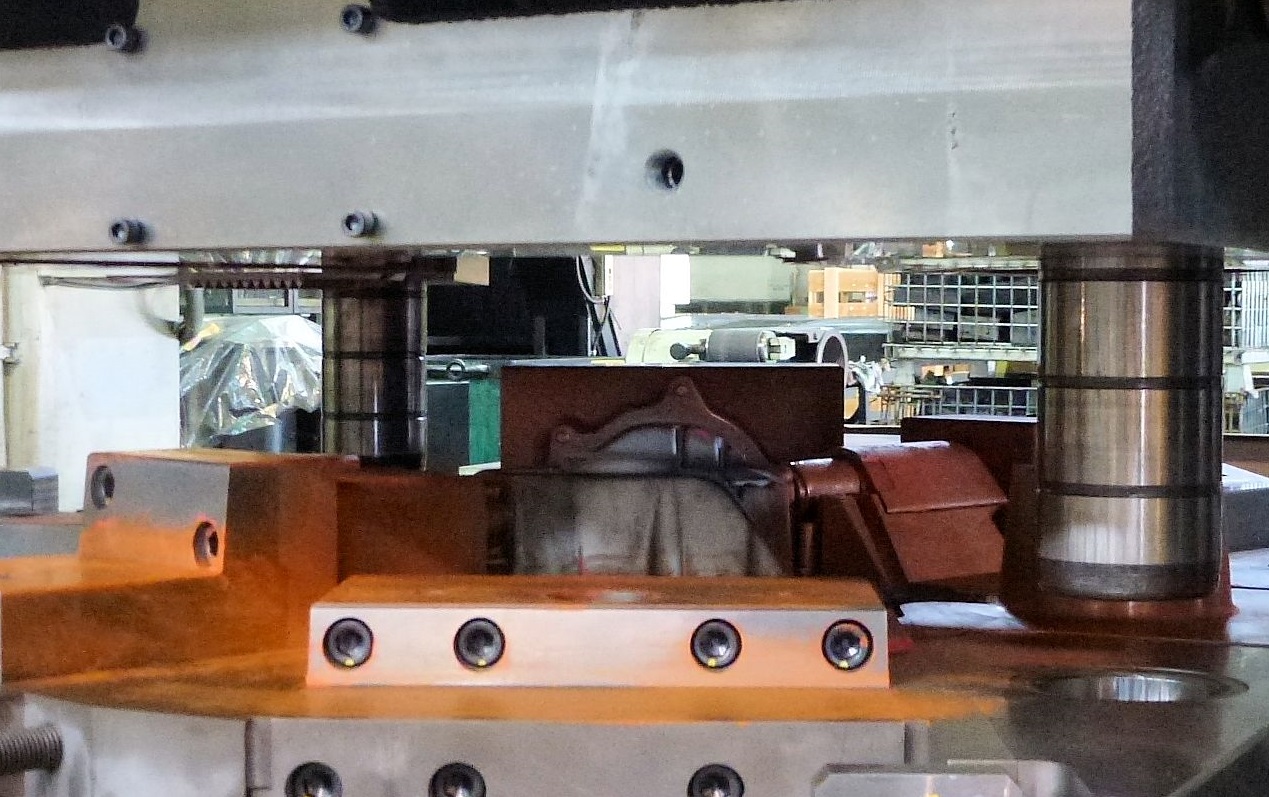 High-precision finishing operations(Die alignment)
Production results
| Use | Production item | Casting machine |
| --- | --- | --- |
| Automobile Products | Transmission case・Cylinder block | 1650ton~2500ton |
| Computer Products | HDD case | 135ton~350ton |
| Consumer electronics and OA equipment | Inverter case・Television frame | 350ton~800ton |
| Construction and Machinery | Escalator step | 2500ton~3500ton |