President Message
In the 80 odd years since Sanjo Machine Works, Ltd. was founded in July 1942, the Company has been able to continue
its manufacturing business with the support of many customers and the regional community, for which we feel sincere gratitude.
We will respond to changes in the business environment with "constant innovation" as our slogan and will work towards the
achievement of our managerial vision. By solidly sharing our objectives and goals, we will work focused as one in the same
direction and strive to achieve the medium-to long-term growth of the Company as well as execute the sustainable
enhancement of corporate value.
On this occasion, we will return to our founding spirit and engage in behavior that holds our corporate creed of
"Health and Trust" as its basic principle. We ask for your continued support and guidance.
President Hitoshi Matsuzaki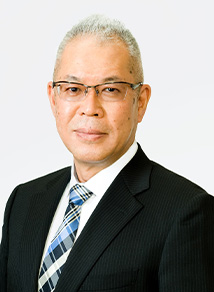 ━ Managerial Vision
We will aim to be a company with presence and one of which we are proud by understanding the
changes in customer demands and enhancing trust through the execution of appropriate responses.
━ Basic Policy
1.To manufacture products that sell well and carry out sales development for the purpose of marketing

-Pursue a new distinctiveness of the Sanjo Brand-
2.To manufacture and competitively market our products on the global stage

-Capture the global market and reinforce international competitiveness-
3.To reform the cost structure,select and focus our businesses,and make multilateral,inter- divisional use of manufacturing resources

-Reinforce our business foundation-
4.To support concrete business initiatives

-Enhance the quality of management-
Policy Health and Trust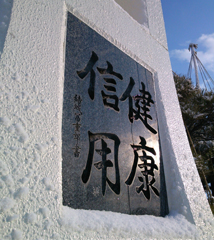 Health and trust are the most important elements of life. When we wish to live longer in this world, health is
absolutely necessary, and if we wish survive in society we need trust. A trusting person is honest, sincere,
industrious, kind and independent. A sound body, together with a sound mind makes life enjoyable. A
firm is the same. An organization managed with sound policies and reliability can survive in society.
The most precious gift for us does not lie in material prosperity, but in health and trust.