We would like to express our sincere gratitude for your continued support.
This time, the Forging Division has started the development of "motor shaft for EV".
We will be exhibiting at the following events, so we would like to inform you.
If you are interested, please feel free to contact us.
1.Event     :  Automotive World
2.Date & Venue :   Aug. 31 (Wed.) – Sep.2 (Fri.) 2022  @Makuhari Messe
             Oct. 26 (Wed.) – 28(Fri.) 2022           @Portmesse Nagoya Nagoya International
3.Event Website: Automotive World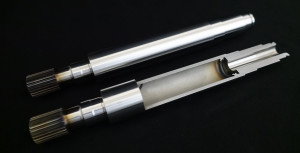 We look forward to your visit.